The COVID-19 pandemic has changed many aspects of daily life for people globally, but one of the most notable might be how we date. With lockdowns, business restrictions, and city migration, many singles were forced to try and look for love in different ways than they were previously used to.
A new survey we just conducted revealed some interesting data about how people adapted their dating lives and habits according to the new world ushered in by the pandemic. The survey found that since the COVID-19 pandemic began in early 2020, 44% of single Californians turned to online dating for the first time.
In the survey of 1,506 singles in California, 663 of them tried online dating for the first time, mainly because "bars were closed and they didn't have anywhere to meet people."
As for age groups, the most popular demographic for first-time online dating over the pandemic was 26-40 year olds (40%), followed by 18-25 (31%), and 41-55 (21%).
Across those ages groups, 6% of first-time online daters had sex on their first date, but only 4% found love through online dating. Physical attraction (looks) was the most important factor for 62% of singles while 60% wouldn't consider a date with someone who was not inoculated with a COVID-19 vaccination. When surveying singles aged 26 or older, that percentage goes up to 76%.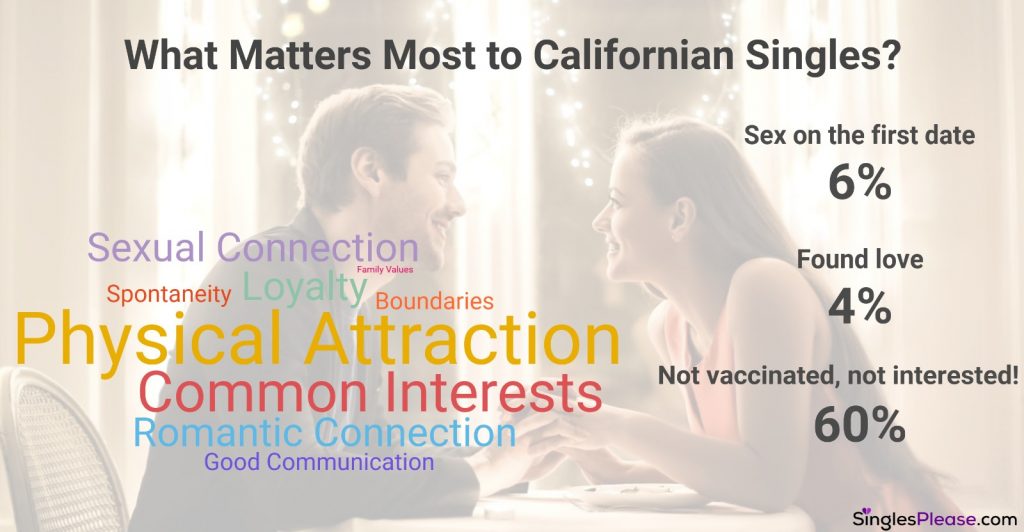 Perhaps one of the most interesting findings is that, of the 1,009 Californians (67% of the survey respondents) who use online services to find dates, over half (56%) say they prefer using such services than meeting potential partners in person and plan to continue using them in the future. 71% agreed that online dating made the dating world a "less scary place," 65% believed COVID-19 had "ended negative stigmas surrounding such platforms," while 21% believed they were "detrimental to social encounters."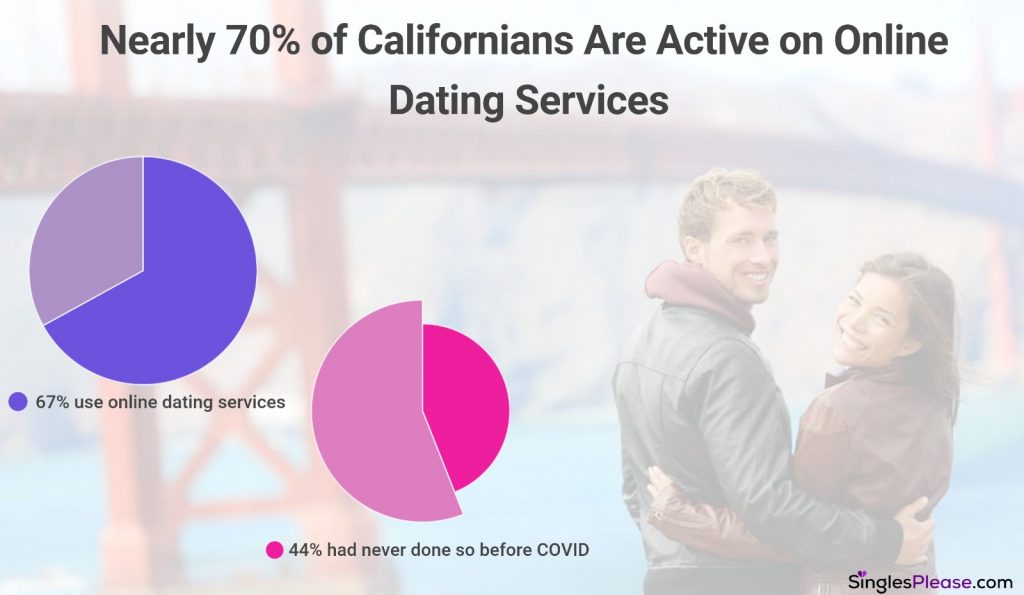 When asked which services Californians had used over the past year, 89% said they had used Tinder, 60% said Hinge, 51% said Bumble, 26% said OkCupid, and 12% said the slightly more promiscuous social networking service, Ashley Madison.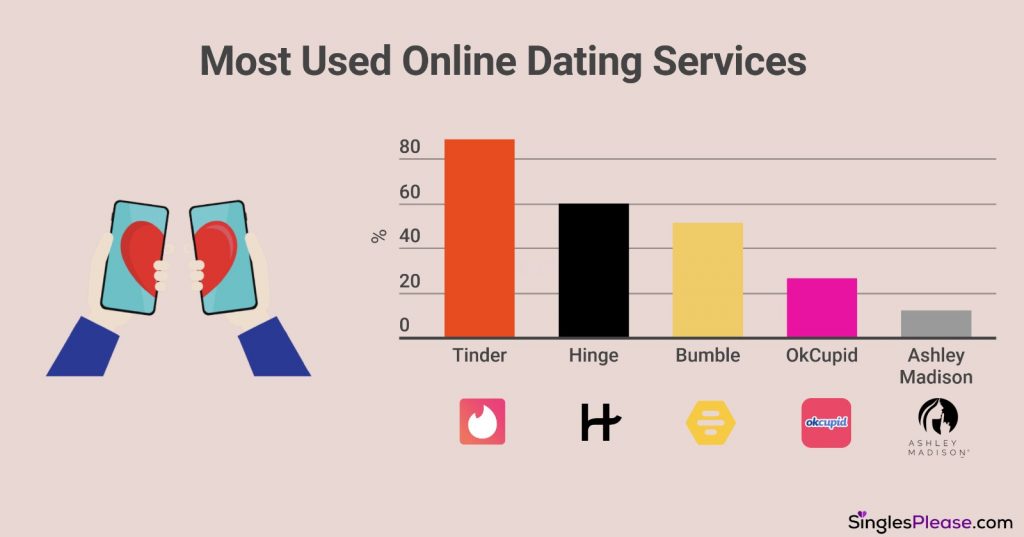 What remains to be seen is whether or not this trend will continue as many societies around the world start to open up. Since almost half - 43% - of respondents said they used online dating apps in order to meet people since social establishments were closed, there is a chance that many people could curb their dating app usage if the opportunity to meet people in the flesh was once more an option.
At the same time, a significant proportion of respondents - 28% - found it easier to have one-night stands using apps as opposed to meeting people in person. If the reason for using dating apps in the first place is to find hookups, then some people may prefer using dating apps as it provides a lot more choice, variety, and ease of use overstriking up conversations in a bar.
"Given the contact restrictions which we all experienced within the last two years, it's not surprising that more people turned to online dating to find human connection," said Michelle Cohen, dating expert at SinglesPlease.com. "I think what is surprising based on the data we've collected is the sheer volume of users. Pre-pandemic, some people may have turned their noses up at the idea of finding love online, but that notion seems to have gone completely by the wayside. It's clear that online dating is not only here to stay, but perhaps the preferred method of the first contact in a post-Covid world."